SIM900A GSM/GPRS Module
The GSM/GPRS Modem-RS232 is built with Dual Band GSM/GPRS engine- SIM900A, it delivers 900/ 1800 MHz performance.
This Modem is coming with an RS232 interface, which allows you to connect PC as well as a microcontroller with RS232 Chip(MAX232).
The baud rate (the rate at which information is transferred in a communication channel) is configurable from 9600-115200 through AT command.
This Modem is having internal TCP/IP stack to enable you to connect with the internet via GPRS. It is suitable for SMS, Voice as well as DATA transfer application in the M2M (machine to machine) interface.
Using this modem, you can make audio calls, SMS, Read SMS, attend the incoming calls and use the internet through simple AT commands.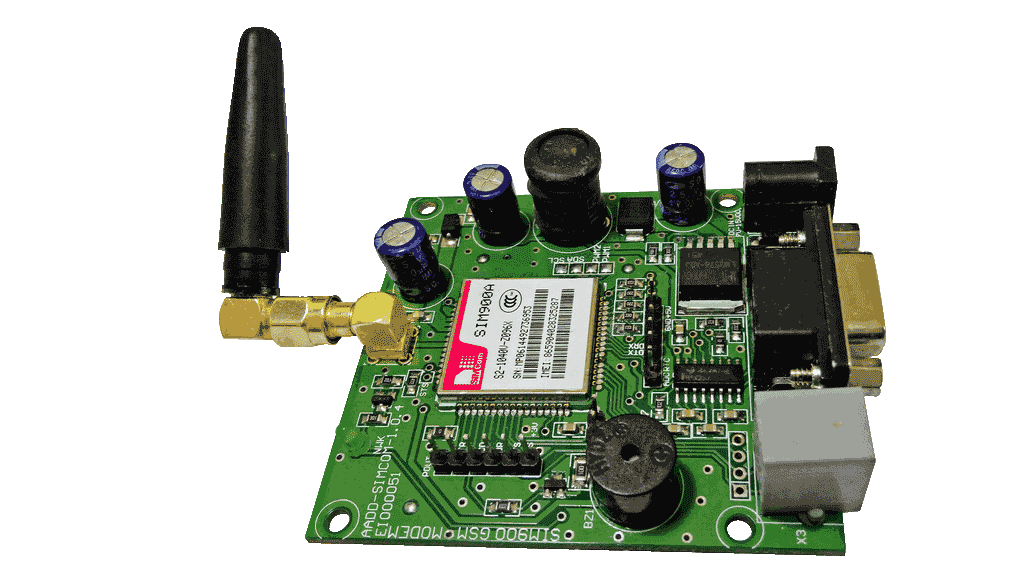 This Modem can work with any of the GSM network operator SIM card, just like a mobile phone with its own unique phone number.
The SIM900A GSM/GPRS modem is plug and plays modem with RS232 serial communication supported. Hence Advantage of using this modem will be that its RS232 port can be used to communicate and develop embedded applications.
Applications related to SMS Control, data transfer, remote control, and logging can be developed. The GSM/GPRS modem supports features like voice call, SMS, Data/Fax, GPRS, etc.
GSM/GPRS modem uses AT commands to work with supported features.
Note that the modem requires a SIM card provided by a network provider, for connection to a cellular network.
---
SIM900A Pinout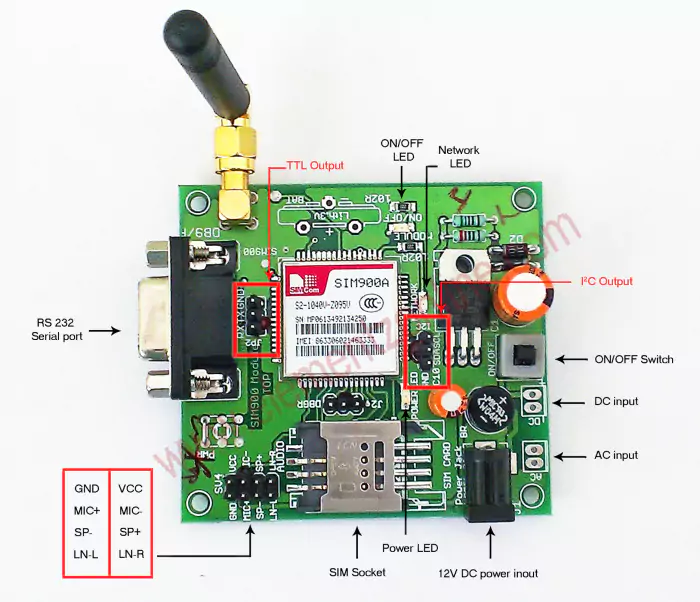 ---
Features
Dual-Band GSM/GPRS 900/ 1800 MHz.
The RS232 interface for direct communication with computer or MCU kit.
Configurable baud rate.
Power controlled using 29302WU IC.
ESD Compliance.
Enable with MIC and SPeaker socket.
With slid in SIM card tray.
With a Stub antenna and SMA connector.
Input Voltage: 12V DC.
---
Some More Articles For You: